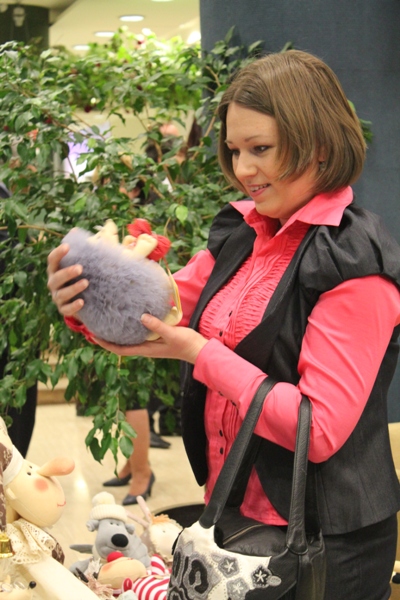 16 March 2012 PwC held its annual Finance, Fun and Fashion event for female clients and participants in PwC's programme to develop women leaders. The charitable foundation Lifeline took part, creating an amazing sitting room of 'goodness'.
PwC invited bright women who shared their stories of professional development as well as their creative ideas.
Faina Zakharova, president of Lifelife and Oksana Yarmolnik, theatrical artist and member of Lifeline's tutorial board presented the foundation's new project 1000 Hearts in the Garden of Life. Guests took part in the prize give away, as well as master classes in the sitting room.
Thanks to the participants we raised RUB 42,750. The proceeds will go to a surgery for Ekaterina Sinyakina, who was diagnosed with progressive stage 3 scoliosis. Ekaterina needs a metal implant in order to correct this debilitating disease. The surgery will be performed in the Russian Restorative Traumatology and Orthopedics Research Centre at the A. Ilizarov Academy (in Kurgan).
We would like to thank the organisers of the event, PwC and all those who came out and showed their support for Lifeline.